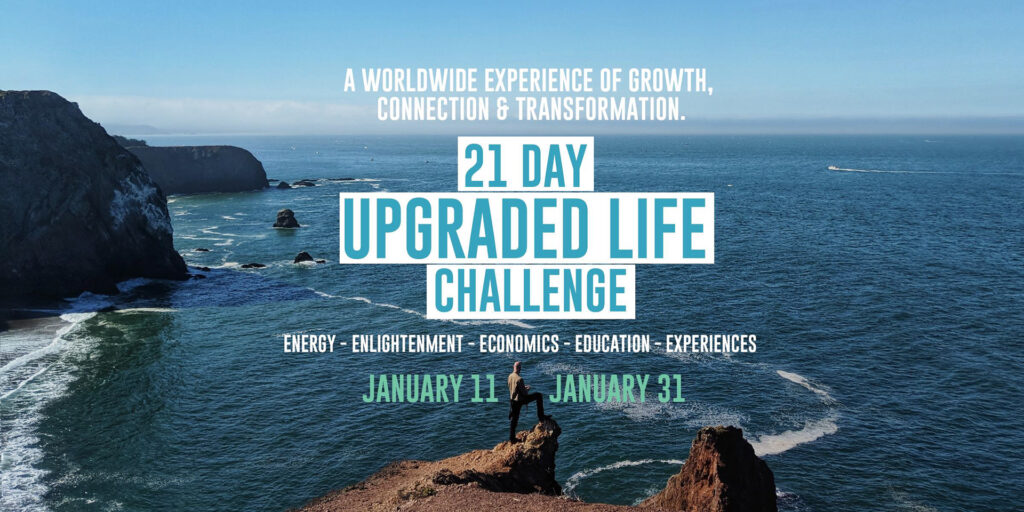 The 21 Day Upgraded Life Challenge
An ADDIE Instructional Design Model Case Study
By Sarah Murphy
BACKGROUND
Jesse Elder is a life coach, business coach, and social media influencer who inspires others to own their greatness and live life on their own terms.
Our team completed three challenge-format courses, with each one drawing in more students and yielding more profit at a better ROI.
---
ANALYSIS
Goals:
Empower students to create the lives they want to live.
Create a starter program to introduce Subject Matter Expert (SME) to a new audience.
Factors considered:
SME presents best in front of a live audience (virtual or in person).
SME also wants to offer evergreen / asynchronous programs.
SME has a large, global following, particularly on Facebook.
"Challenges" are a popular and profitable virtual product.
DESIGN
Format:
Given client's preference to teach to a live audience, the initial launch was synchronous in order to produce recordings for the asynchronous version of the course.
Chose Facebook Groups for launch platform to promote student engagement, utilize live video, and keep content organized with "Social Learning Units" feature.
Timeline & Objectives Established with SME:
Seven modules
Welcome & Orientation
Five topics: Energy, Enlightenment, Economics, Education, Experience
Celebration & Graduation
21-Day timeline:
Long enough to build habits
Short enough to feel achievable
Includes breaks between lessons for time to practice
Four days for each main topic:
First day – Facebook Live video lesson
Second through fourth days – "ARC" community sharing days:
◦ Accountability – What you did
◦ Results – How it went
◦ Celebrate – Acknowledge work and success
Accommodated students across worldwide time-zones by varying live lesson times.
Module Overview & Topics:
Sample Module Content:
DEVELOPMENT
Created temporary, private Facebook group to host live program, using "Units" feature to organize content into modules.
Posted guides with calendar, resources, and more in the group.
Directed visual design team to create branded graphics for each module.
Designed branded module worksheets.
Implemented systems and coordinated media team to reformat assets when new trainings were released.
Note: Given the live nature of the course launch, a lot of development happened simultaneously with implementation. I also evaluated and improved the course in real time as it progressed.

Sample Graphics:
We intentionally created a template in the first challenge with efficiency in mind. For each following challenge, the team saved time by simply updating the dates and times as needed.
Sample worksheets:
I designed materials in Canva, optimized for digital and print in both letter and A4 sizes for our international audience.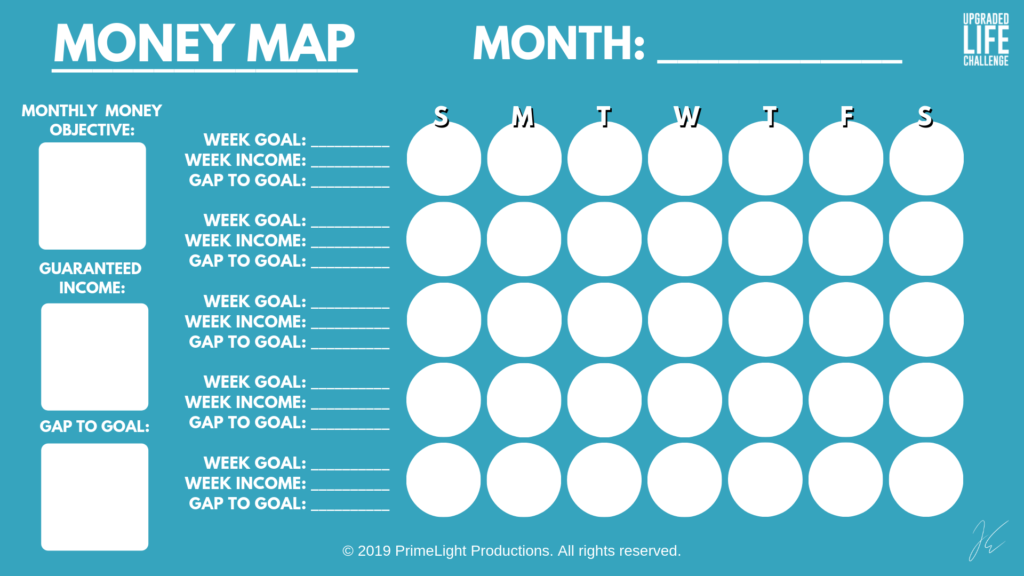 Project management workflow: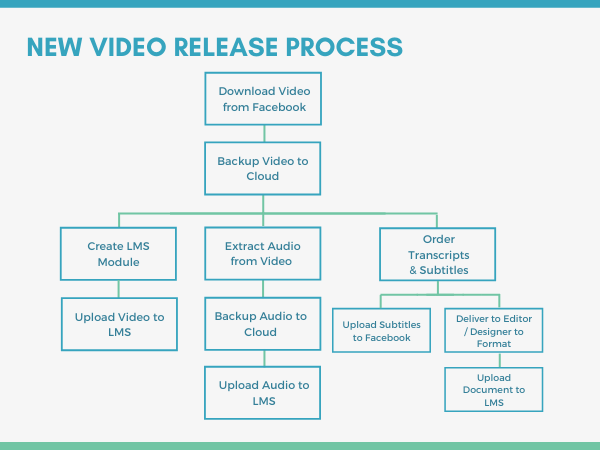 IMPLEMENTATION
Within the Learning Community:
Coordinated team and tech for live lessons.
Engaged community with progress check-ins and discussions.
Offered one-on-one tech support as needed.
Recorded and narrated "how-to" screen-capture tutorials.
Extracted video, audio, and written content to publish on LMS.
Behind the Scenes:​​​​​​​
Collected data to evaluate and improve processes.
Implemented support ticketing system in FreshDesk, trained team to resolve issues.
EVALUATION
During the Course, we:
Quickly realized students would benefit from PDFs and printable worksheets, checklists, and note summaries to complement the lessons, so we developed and implemented them.
Created project management workflow to design and distribute new materials as lessons were released.
Collected student questions to build an FAQ database with answers and resources.
After the Course, we:
Collected testimonial content for future marketing.
Reviewed feedback to improve and vary future challenges.
Offered an opportunity to continue in a monthly paid program.
Based on student feedback, we:
Created an email sign-up list to announce future challenges.
Delivered lifetime access to the challenge content via LMS. (The Facebook group was closed for privacy reasons.)
Results:
Student Engagement & Feedback:
Quotes from posts in the private Facebook group.
Through writing this letter, I was able to see the bigger picture of my life. I have a lot to be grateful for. Thank you for this exercise.

– 21 Day Upgraded Life Challenger
Every one of these experiences taught me something about myself and opened my heart more and more. It's a gift to be part of this amazing group.

– 21 Day Upgraded Life Challenger
My mind is flooded with gratitude! This practice is truly amazing!

– 21 Day Upgraded Life Challenger
Thank you so much for taking the time to review this project. If you have any questions or want to connect, please feel free to reach out. Have a wonderful day! 🙂